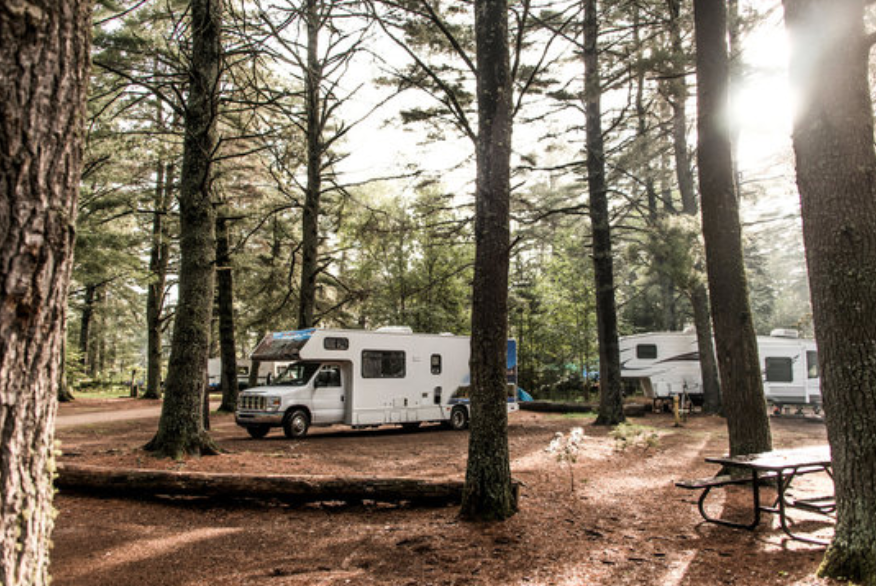 Not only does RV insurance protect you, it protects from excessive out of pocket costs in the event of loss or damage if you are at fault. Similiar to your vehicle coverage, recreational insurance for your RV can pay for physical damage to your equipment if involved in a crash or stolen. At Michigan Insurance and Financial Services, our expert agents are readily available to answer your questions and help you find the best RV insurance for your lifestyle.
Is My RV Completely Covered?
Recreational RV insurance protects your travel trailer, camper, and motorhomes from excessive out of pocket costs in the case of a damaging incident. Our agents at Michigan Insurance and Financial Services will partner with you to find a standard or comprehensive plan that will perfectly match your needs and expectations.
RV insurance is required and you must have at least the state minimum since motorhomes are driven. Our licensed agents will work with you and provide a quote based on the minimum requirements in the state of Michigan. If you are using a trailer that can be towed and not driven, insurance is not required but highly encouraged.
Can I Insure My RV On My Auto Policy?
Michigan Insurance & Financial Services is trained to help you find the most comprehensive plan for you. While your RV may have liability coverage on your auto policy, you will need to to extend your coverage further to have superior protection.
Our Discounts
Safety Course Discount: Up to 10%
Multi-Vehicle Discount: Up to 25%
Prior Insurance Discount: Up to 21%
Advance Purchase Discount: Up to 10%
Multi-Policy Discount: Up to 20%
Paid in Full Discount: Up to 17%
Safety Equipment/Recovery Devices Discount: Up to 10%
Locked Storage/Garaging Discount: Up to 5%
Loyalty/Claim Free Renewal Discount: Up to 10%
Home Ownership – Up to 25%
And More!
Forget the stress of your recreational equipment and leave the stress of finding an insurance plan to us. To learn more about RV insurance, contact MIAFS today!